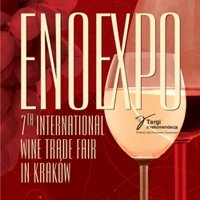 05.11.2012 (Hvino News) On October 23 the results of 4th ENOEXPO 2012 Winemaking Competition in Krakow, Poland, have been announced. Among the winners are four Georgian wines from Telavi Wine Cellar (Marani):
Satrapezo Mtsvane 2010 (Gold)
Marani Pirosmani 2011 (Silver)
Marani Mukuzani 2008 (Bronze)
Marani Alazani Valley Rose 2011 (Bronze).
Heads of Jury were Mariusz Kapczyński and Wojciech Bosak. The competition is for producers and importers of wine, which are exhibitors of ENOEXPO 2012 or independent companies. Participants can enter the wines which are well known and available in Poland, and those that they are planning to introduce in the Polish market.
© Hvino News