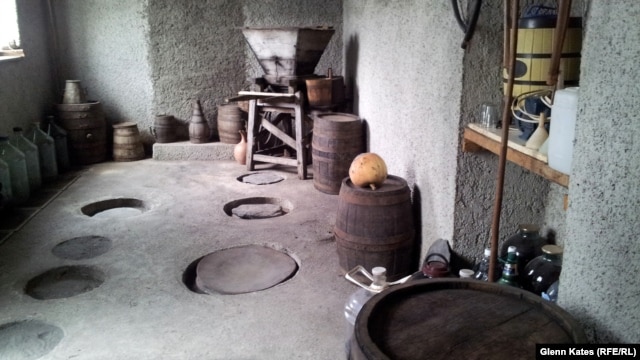 05.12.2013. The UN's cultural agency, UNESCO, has added ancient Georgian wine-making techniques to its list of "intangible heritage" in need of being preserved.
UNESCO said in a statement issued late on December 4 that envoys picked 14 new listings --- including the Georgian method of making wine -- at a meeting in the Azerbaijani capital, Baku [for more detail, read
Georgian qvevri wine-making method approved for UNESCO's Intangible Heritage List
- HN
]
Later it announced that a Romanian and Moldovan Christmas ritual, the Feast of the Holy 40 Martyrs spring festival in Macedonia, and decorative painting in Ukraine's Petrykivka village were also added to the list.
Among the other new entries were traditional Japanese Washoku cooking methods, the Mediterranean diet, and the traditional use of the abacus for counting in China.
Additions to UNESCO's shorter List of Intangible Cultural Heritage in Need of Urgent Safeguarding include a traditional Azerbaijani horse-riding game.
Established in 2008, the Intangible Cultural Heritage list comprises some 100 traditional events from around the globe and, according to UNESCO, is designed to "help demonstrate the diversity of this heritage and raise awareness about its importance."
RFE/RL's Daisy Sindelar wrote about the list and some of "heritage" elements vying to get on it, from yurts to kimchi. And yes, Georgian wine.
Source