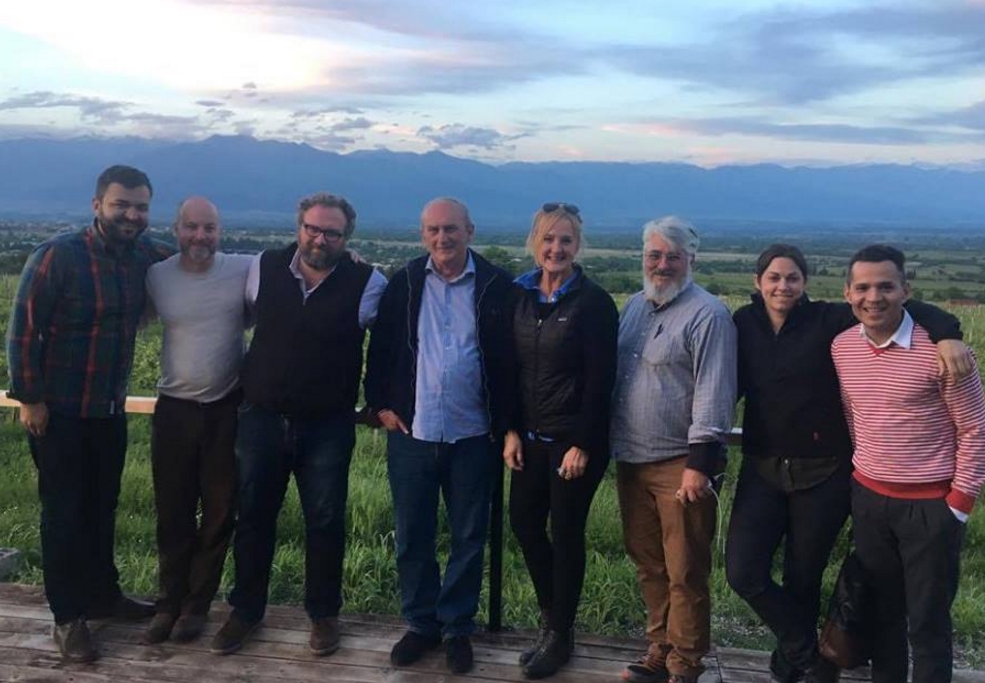 24.05.2017 (Hvino News). A group of American wine professionals comprising wine importers, sommeliers and wine writers visited Georgia for a week. The group was headed by Julie Peterson of Marq Energie Consulting, a contractor company of Georgian National Wine Agency.
Within the tour the guests got acquainted with the Georgian wine-making techniques and enjoyed wine made by European and traditional methods.
Julie Peterson said that interest in Georgian wine is growing in the US market. "This was the first visit for many wine writers and sommeliers in Georgia. We were in  Western Georgia - Racha, Imereti, Lechkhumi, because we also wanted to see  what was going on in Western Georgia, who are the producers, what are the  different grape varieties, how is the style different then in the East. We have been in Western Georgia for the past three days, today we are in Kartli and for the next three days we are going  to Kakheti. We travel in Eastern Georgia to compare the eastern style and the diversity of varieties with Western Georgian wines "- said the head of Washington-based consultancy.