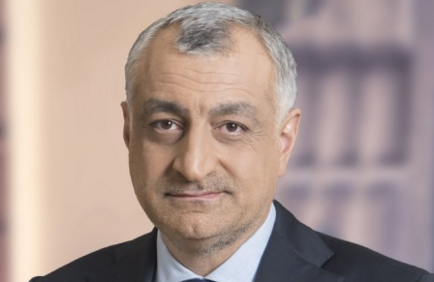 27.07.2018. Several days ago businessman Mamuka Khazaradze made comments about Georgian wine quality issues  and stressed that Georgian wines should not be sold for the same price as Borjomi. In his interview for the Anaklia magazine, he explains that Georgian wines should regain their obvious quality.
«We should restore the quality of Georgian wines. It is excellent that a lot of wine cellars have activated efforts, but we still cannot say: Georgian wine is a high-quality product. We cannot provide valuable and proper positioning of Georgian wines. It is incorrect that Georgian wines cost 2 USD. According to my information, about 70 million bottles were sold in 2017 and total value made up about 120 million USD. It is inadmissible when the country with 8000-year history of winemaking sells wines at the price of Borjomi. Higher prices on Georgian wines  will enliven Georgian peasants. This is a very important message for me – we should make accents on quality and uniqueness. When we invite top-class wine experts to the country and make investments in this infrastructure, Georgia will become a unique country, where we will taste such wines that cannot be met elsewhere in the world», Khazaradze noted.
The
Caucasus Business Week
(CBW) has inquired how Georgian winemakers appraise the businessman's considerations and whether quality problem is a real challenge in the Georgian winemaking.
«Quality problem is most evident in major winemaking companies», Giorgi Aladashvili, director of Ruispiri Biodynamic Vineyard company noted in response to the statement by Mamuka Khazaradze.