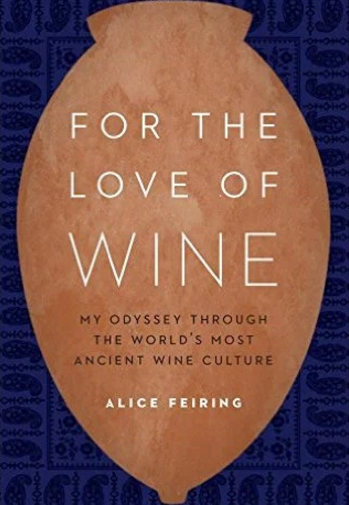 Alice Feiring, For the Love of Wine: My Odyssey through the World's Most Ancient Wine Culture
Hardcover: 208 pages
Publisher: Potomac Books (March 1, 2016)
Language: English
by Robert J. Avrech
04.03.2016. So, you ask, why is
Seraphic Secret
reviewing a book dedicated to wine [read more
here
]? Well, it's simple, the author of this elegant and fascinating volume, an odyssey though the wine culture of Georgia (the republic, not the American state) is my first cousin with whom I grew up in Brooklyn. I love and admire my cousin Alice.
Besides, Alice's book  is not just about wine. Like any good movie or novel, there is plot and then there is the all important subtext. Alice writes about wine—natural wine, and the people who cultivate, produce and consume it—but what she's really writing about is the importance of family and tradition.
Georgia's wine culture is the most ancient continuous wine producing society on earth. And unlike most modern wine cultures, the Georgians overwhelmingly favor natural wine, which is to say a wine that has no chemical additives or preservatives.