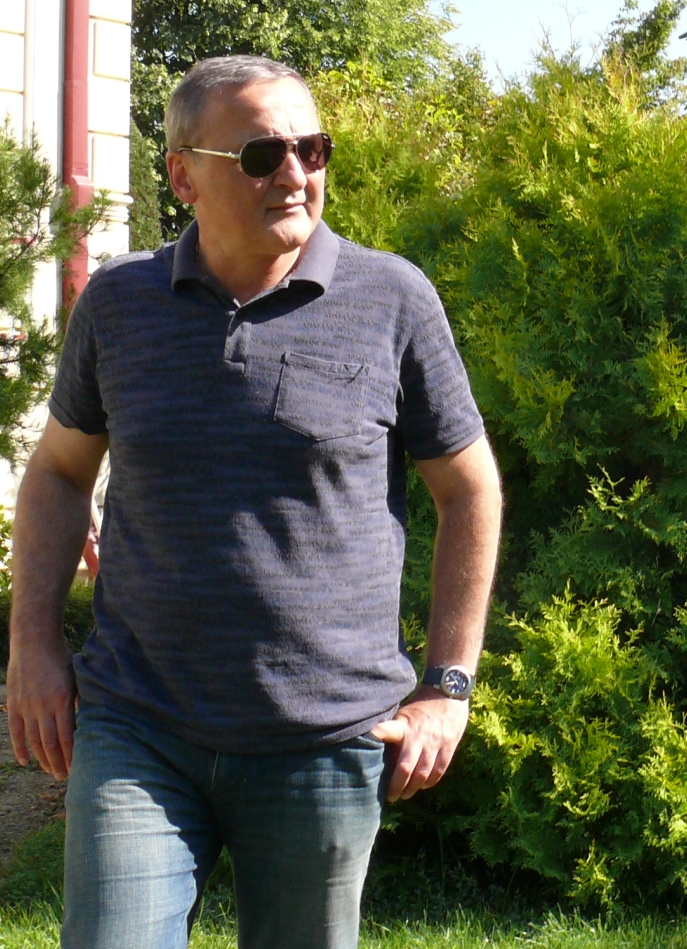 22.10.2015 (Hvino News). In most countries, the set of most respected and prestigious professions is pretty much similar. Commonly, it includes doctors, lawyers, bankers. Georgia stands out of the usual pattern. Winemaker in Georgia seems to be much more prestigious profession than anywhere else on Earth.  I know several lawyers and at least two doctors who became prominent winemakers in Georgia. And there are also several professional engineers, artists and at least one sculptor, who gladly traded their hardly-earned professions for wine-making.
When I came to visit Telavi Wine Cellar, one of Georgia's largest wine producers (under "Marani" brand), I had the feeling I was in a private Swiss medical clinic. Combination of beautiful mountain views, fresh air, and shining steel equipment helped to produce this first impression. In course of  conversation with Zurab Ramazashvili – the company's head – he told me he is an experienced otolaryngologist (a doctor specializing in ear, nose, throat disorders). That's when I started to see his business from a different viewpoint.
Founded in 1915, Telavi Wine Cellar is located just outside the city of Telavi
▼
Map
. Its elegantly restored historical building with a private rose garden and a small fountain is surrounded by vineyards, which seem endless. In fact, company's vineyards occupy about 450 hectares in Kakheti, Georgia's main winemaking region. Inside the office building, a wall at the meeting room is dedicated to awards won by the company, including the most renowned
Decanter
and
Mundus Vini
diplomas.