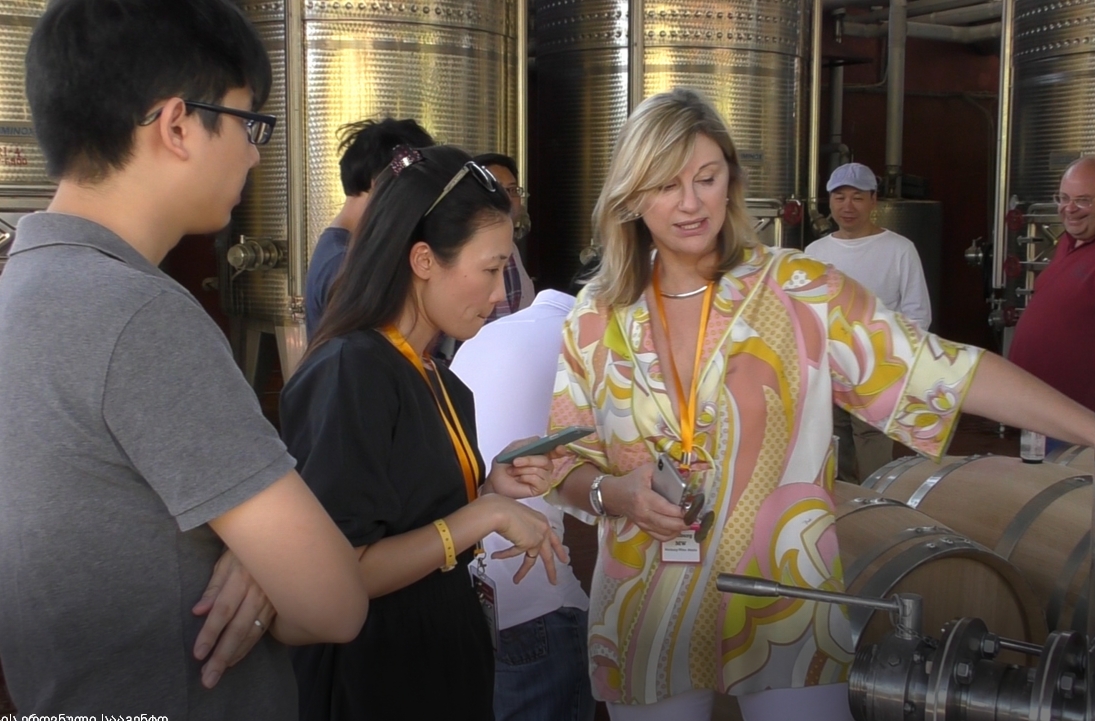 by Thea Morrison
20.09.2018. Georgia's National Wine Agency (NWA) reported that Debra Meiburg, chief of NWA's contractor company Meiburg Wine Media, and a group of wine importers from China recently visited Georgia.
Meiburg reported that some of the members of the group are wine importers specialized in producing unique wine varieties and that past experience has shown that conducting such activities in Georgia is very successful.
"Georgian wine has moved from position 18 to position 9 on the China's wine market within the last four years. We are all very excited with the success of Georgian wine on the Asian wine market. Now it is our mission to promote Georgian wine not only among the wine importers but among the wine consumers as well. We will do our best to focus more on wine consumers' interests in Georgian wine," the NWA quoted Meiburg.
Within the wine tour, the guests were able to visit famous wine factories in Kartli and Kakheti: Chateau Mukhrani, Iago's Wine, Teleda/Orgo, Shumi Winery, Vaziani Winery, Kakhuri Gvinis Marani, GWS, Teliani Valley, Friends' Cellar, Papari Valley, Badagoni, Pheasant's Tears, Vazisubani Estate and Lukasi Winery. They were also familiarized with the traditional
qvevri
wine-making process in Georgia.
A wine tasting was held in Tbilisi where over 100 varieties of wine of 27 different wine companies were presented.
The NWA says China is the third largest exporter of Georgian wine. Over 8 million bottles of Georgian wine were exported from Georgia to China within the last eight months.
The First Saperavi World Prize: RESULTS