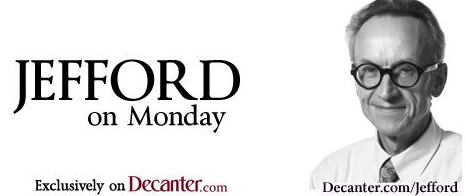 03.04.2018 (Hvino News). Following up to a recent article posted last week (
"It's been an eventful five years"
), leading wine magazine
Decanter
continues its series of reviews of Georgian wine by award-winning wine writer Andrew Jefford. In his series "Jefford on Monday", the author just published new post "Georgia – the tasting challenge", where he provides a detailed coverage and rating of several Georgian wines.
Andrew Jefford tastes his way through the latest that Georgia has to offer. "The world offers us no other wines like these, and prices remain very competitive for quality and interest of this level. Who would not want to try an example of wine's sixth genre – the tannic amber 'white' based on six months' skin contact in a buried
qvevri
? And who would not want to drink wine from what may well be the Eurasian vine's birthplace, and from a location with an attested 8,000-year history of wine creation?" - reads the article in
Decanter
.
The list of rated wines follows below. The full article can be found
here
. (Andrew Jefford's articles from 2013 can be found
here
and
here
)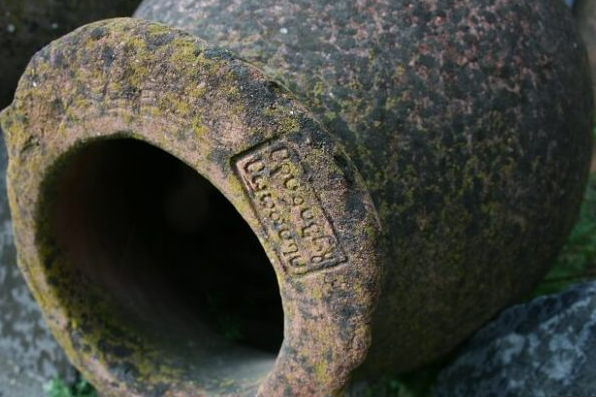 Casreli, Chitistvala, Qvevri, Kakheti 2016
Although this wine is labelled with the name of the uncommon white variety Chitistvala, it is in fact made of equal percentages of that variety's fruit with Kisi and Rkatsiteli, too. Dry, dusty but haunting scents of crab apple and blood orange, and a very striking, deeply tannic flavour perfumed with the same fruits, yet not dry or bitter in flavour but rather softening and filling towards the finish. Provocative and good. 90 (11.7%)
Dakishvili Family Selection, Amber Dry Wine, Hand Made, Qvevri, Kakheti 2015
A brilliant blend of Rkatsiteli, Mstvane and Kisi vinified in qvevri by Temur Dakishvili: glowing amber in colour, with scents of nuts, mushrooms, plant sap and sweet curds. Supple, long and vivavacious, with ample walnut and apricot wealth of fruit and generous, soft, slippy tannins and plump, ripe, well-rounded acidity. Gourmet amber wine. 93 (13.5%)
Dugladze, Kisi, Dry Amber, Qvevri, Kakheti 2017
Dugladze is a large company with significant brandy sales, but its qvevri range (bravely bottled in curvaceous transparent glass flasks, like a Provence rosé wine) are well-crafted, accessible and articulate. This very young qvevri Kisi has much more aromatic focus than most, with notes of fruit, moss, jasmine and preserved citrus peel, while on the palate it is full, long and gratifying, with soft tannins and low acids, avoiding the dry acerbity of some Kisi wines. An admirable introduction to the style. 90 (12.3%)
Khareba, Krakhuna, Imereti 2017
Khareba is a large company working hard of late to renovate its offer – in part with some well-packaged, complex blends bringing together varieties from both Eastern and Western Georgia under the 'Prince Giorgi' and 'Queen Tamar' names. Among its classically fermented varietals, I was particularly taken with this Krakhuna from the Imerati region: fruit blossom, shy Alpine flowers and sweet apple scents, with clear, fresh, pungent, bright and crisp flavours of impressive delicacy. 88 (12.5%)
Mosmieri, Saperavi, Kakheti 2015
One of the darkest and deepest Saperavi wines I tasted during my recent visit, this fine effort certainly needs five years' ageing and would be best decanted if drunk earlier than that. Packed with intense blackberry, blackcurrant and sloe fruit, but with the extractive force to frame and balance that characteristically vivacious fruit. Sappy and sturdy. 91 (14.5%)
© Hvino News


The First Saperavi World Prize: RESULTS