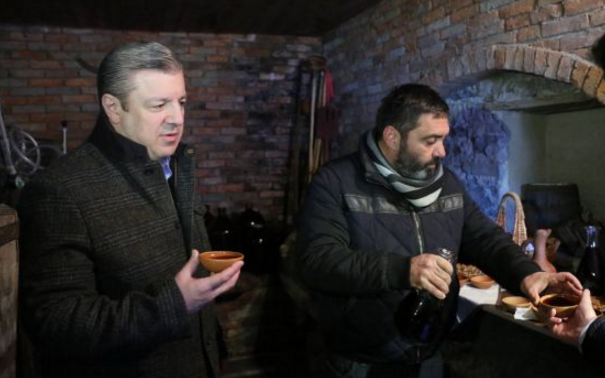 24.01.2017. Georgian Prime Minister Giorgi Kvirikashvili visited last week the Chateau Dio family-run inn, a recipient of a 10,000 GEL grant under the
Produce in Georgia
program, in the village of Dzirageuli, Ambrolauri District.
The inn is owned by the Dio partnership that uses said grant amount to develop a family-run winemaking business.
As the founders of the partnership revealed to the Prime Minister, the received amount was spent to purchase equipment necessary to enhance the enterprise's production output. The Dio partnership plans to export its wines in the future.
The Prime Minister wished them success and pointed out the Government's unconditional commitment to ensuring the revival of viticulture and viniculture and the development of production. According to Giorgi Kvirikashvili, equally important is the development of small, family-run inns, especially since the Ambrolauri Airport launched on same day, which poised to increase the tourist flow and boost employment and economic development in the region.
© Hvino News
To add this Search Box to your website, click here. Many designs are available.