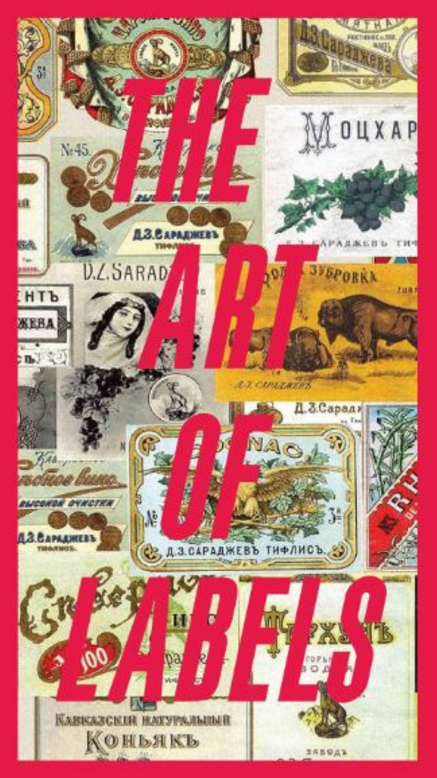 17.12.2016 (Hvino News). Georgian National Museum / Simon Janashia Museum of Georgia invites you to the exhibition "The Art of Labels" which is dedicated to the famous Georgian brandy manufacturer David Sarajishvili.
The exhibition will be open on December 20, 2016 - January 9, 2017.
"The Art of Labels" is the first large-scale exhibition of Georgian wine labels, which will showcase up to 200 labels from the end of the 19th century and early 20th century.
Georgia's wine and spirits industry was presided by Giorgi Bolkvadze, David Sarajisvhili, Zakaria Jorjadze, Alexandre Chavchavadze, Ivane Mukhran-Batoni, Achille Murat, Dimitri Kipiani, Philipe Chelidze, Katsia Adanaia, Giorgi Danelia, The Kostava brothers, Chachibaias' and Sesiashvili. They produced wine, brandy, champagne, vodka, fortified wines, grape juice and vinegar, which were prominent not only across Georgia, but in Russian Empire, United States and Europe. Their wines have received numerous awards, Grand Prix, medals and diplomas.
The success of the Georgian wine, along with the quality, was also determined by its design. Wine manufacturers produced high-quality labels printed locally (Constantine Meskhishvili, E. Kheladze, Arsen Kalandadze print shops), and outside Georgia - Lodz, Warsaw, Baku, Vilnius and other cities.
The exhibition "The Art of Labels" will showcase wine label collections from Georgian National Museum, Grand Prix and diploma of Dimitri Kipiani, labels from private collections and early samples of cognac from David Sarajishvili's collection.
The project is organized by the International Film Festival Kinovino and supported by the National Wine Agency. The curator of the exhibition is Nino Kacharava, consultants - Bondo Kalandadze and Giorgi Sarajishvili.
Address: Simon Janashia Museum of Georgia, 3 Shota Rustaveli Ave. Tbilisi, Georgia.
Press Release
Win FREE bottle of Saperavi in our
Win!Wine
Lottery: Just write a comment to
this photo
. Happy holidays!
To add this Search Box to your website, click here. Many designs are available.