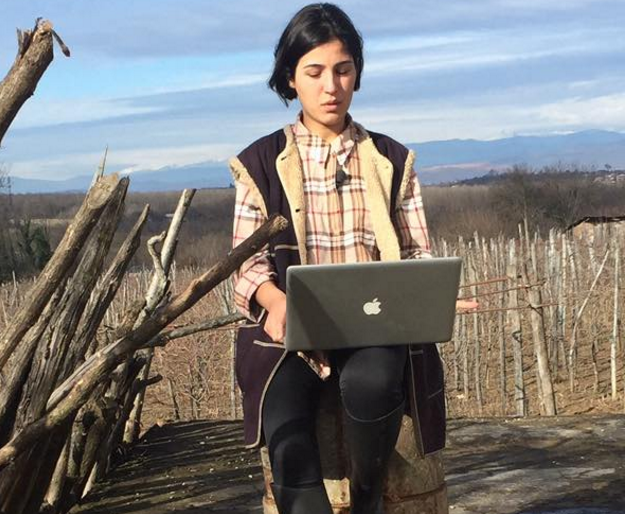 01.03.2016. 22-year-old Georgian lady winemaker's wine named Baia's Wine might be sold in England.
As Baia Abuladze, the young entrepreneur and winemaker told
Georgian Journal
, one of the famous companies involved in exporting wines to England, Australia and 40 more countries, became interested in her brand. Baia was attending the Food Technology Conference in England that was a joint event of British Embassy and Georgian Farmers Association, when she was introduced to a British company by Nino Zambakhidze, head of the association.
There Baia presented the director of the British company with her wine. As it turned out the company is generally interested in Georgian wines and small cellars as well. According to the young winemaker, the discussions concerning their cooperation are underway and the head of the company is planning to pay a visit to Georgia.
"During our meeting we received many helpful advises from the director of the company regarding wine tourism and labeling in particular", noted Baia in the interview.
For those who do not know yet, Baia is the first youngest female Georgian winemaker, who turned family occupation into a business through participating in the governmental program "Produce in Georgia" and started producing her own wine brand. Currently Baia's Wine is sold at two wine shops in Tbilisi.
Source
To add this Search Box to your website, click here. Many designs are available.