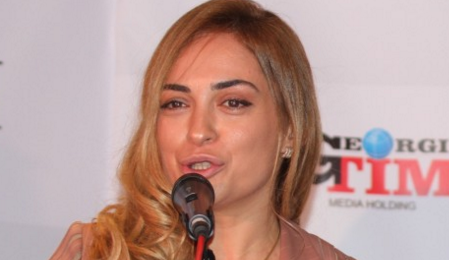 07.03.2016.
Caucasus Business Week
had an exclusive blitz interview with Nutsa Abramishvili, CEO of Schuchmann Wines Georgia.
I am a specialist in German Studies. I have graduated the faculty of German Studies, then finished the Georgian Institute of Public Affairs (GIPA) with the qualification of a public officer. I have also studied in Budapest, at the business administration faculty of the Central European University.
I took up my first office at Tbilisi City Hall. In 2005, having graduated the institute, I passed a probation period. My duties were very interesting and the time was also very interesting. In that period reforms were being carried out in the whole country, including in Tbilisi. Therefore, I gained much experience. Then I was given a chance on a managerial position. I was the head of the social-economic programs department of the municipal service for economic policy.
My first salary was 600 GEL. This was a good amount for a student in that period. The banking relations were not well-developed in that period and I used to receive cash wage.
Why business? I have worked as a public officer for a long period, then I was a tourism consultant as part of the US project. My career continued in the business sector starting 2011. I had no winemaking qualifications, but my family has been engaged in the winemaking field for many years. This is a tradition of our family. Consequently, I was always interested in this field. My grandfather and father are winemakers. I always wanted to continue this tradition and I have fulfilled this desire.
Business is very interesting for me, but multiyear experience in the public office has helped me in achieving a success. The gained experience has alleviated my efforts in the business sector. I faced no special difficulties in moving to the business sector and in differently managing the processes. I have resolved several issues in different manner.
I work 24 hours a day, seven days a week. Therefore, I control my time myself. I have not set any specific time for getting to the office. However, I try to be self-disciplined and timely appear at the office, but I frequently overstay at the office.
Having got to the office, first of all I check mails, naturally. I set the agenda on the eve. I read newspapers, have another cup of coffee to get refreshed and then I start implementing the plan.
I would never work in the distributive trade and I would never be engaged in imports business. I believe that Georgia should produce traditional, national Georgian products on the domestic level and then export them to foreign markets. This is PR for Georgia, improving the country image. It is the fame of Georgia, when we export our domestic products abroad. I would never work in the sector of retail network, even in the fashion accessories. This is unimaginable for me.
I disapprove readiness to do anything for career promotion. A person must not do anything, but follow the well-determined and specific goal. There are many tortuous roads, where certain comprises are required. I adhere to the philosophy of balancing. Everything should be balanced. Savage rules are inadmissible in career efforts.
Every evening I usually taste a glass of Vinoterra,
qvevri
red Saperavi wine. With numerous antioxidants, Saperavi is very useful and refreshing and supports metabolism.
Welfare, health, wellbeing of relatives and friends and general success are main things in the life. When you achieve a success, you are healthy and the success doubles and multiplies the desire to reach new heights and assist other people. Happiness is contagious. We are first users of our products and services. Consequently, happiness is contagious and the happiness is found in wine, in gastronomy and everything we do. I try to share this happiness to all relatives and friends and family members.
I am afraid of flight, most of all, as well as of driving on frozen motorway, on the rise. I have transport-related fears.
I like travelling. I have to travel a lot and I have to fly, but I am afraid of flight and this makes discomfort to me.
I like Georgian cuisine very much, especially fish dishes, pot bean. I like Italian cuisine too.
I also love the art, painting, Rembrandt's works, ancient Roman works, but not surrealistic modern.
Source
To add this Search Box to your website, click here. Many designs are available.