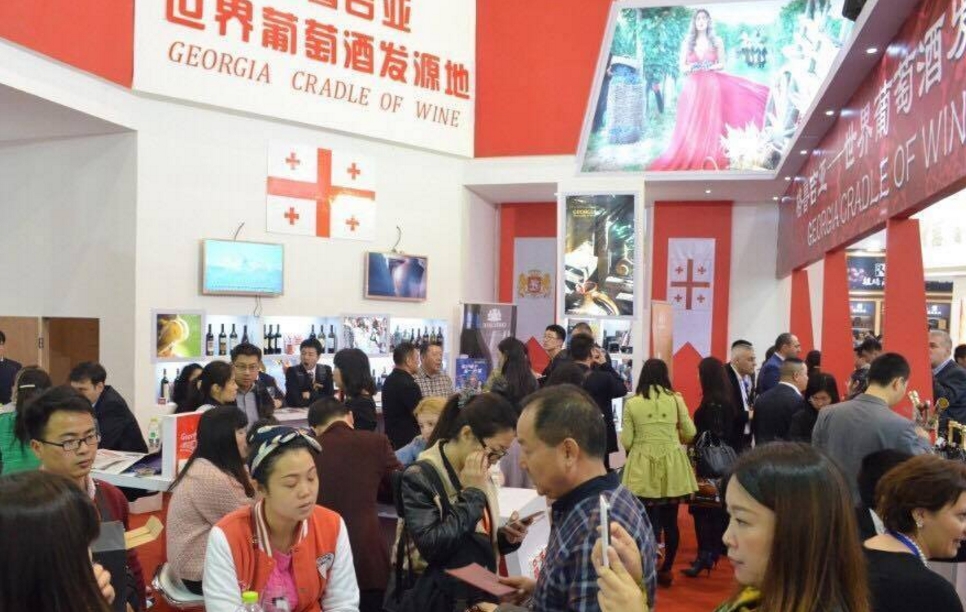 29.03.2016. Fifteen Georgian wine companies participated at the biggest food and wine fair in China, the 94th annual Chengdu Food and Drinks Fair (CFDF) this month, with an official promising "increased censorship" to stamp out copycat wine producers.
This year the fair, opened on March 24, hosted 3,000 exhibitors of the food and drinks business from 40 countries including Georgia.
Organisers said the qualifications of the Chengdu Food and Drinks Fair exhibitors were "strictly checked" and they signed agreements to protect intellectual properties and to obey related laws and regulations. This was done to tackle "copycats" of famous wines this year.
Georgian wine exhibitors said they were proud to be part of the campaign against the copycat wine makers.
The 15 Georgian wine companies who took part in the CFDF 2016 were: Telavi Wine Cellar, Tbilvino, Batono, Teliani Valley, Dugladze Wine Company, Askaneli Brothers, Georgian Wine House, Shalvino, Bagrationi 1882, Winery Khareba, Qimerioni, Tiflisi Marani, Vaziani, Corporation Kindzmarauli and Kakhetian Traditional Winemaking. [Last year only 10 companies from Georgia took part in CFDF, see:
10 Georgian wine producers take part in China Food & Drink Fair in Chengdu
-
HN
]
Founded in 1955, the CFDF is the leading show of China food industry. This year's event is one of the largest professional food exhibitions in Chinese history.
Georgia's National Wine Agency said Georgia strived to attend such events as they allowed Georgian wine producers to share their products with Chinese consumers and increase the awareness of Georgian wine in China.
"This gives us the best opportunity to make Georgian wine popular in the South-East Asian market," said Georgia's National Wine Agency.
Recently Georgia participated in the 10th China International Wine Fair as an honourable guest. Georgia presented eight wine companies at the fair, held in Luzhou city from March 19-21, 2016 (read
here
).
Past year China has increased its imports of Georgian wine. In 2015 Georgia exported 2,672,154 bottles of wine to China – a 122 percent increase on 2014.
Source
(edited)
To add this Search Box to your website, click here. Many designs are available.