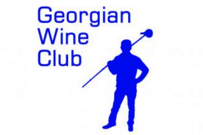 28.03.2016. On Tuesday, March 29, the Georgian Wine Club invites the guests to the information/workshop-type meeting – named as "New Wine Festival 2016".
The above mentioned festival organizers will meet with the wine companies, the representatives of large and small cellars, family wineries' representatives, the media, club members, guests, interested parties.
The meeting will take place 29 March 2016, at the Public Library, on the 3rd floor, at 19:00. Address: Gudiashvili Street 7/10. Attendance is free.
© Georgian Wine Club
To add this Search Box to your website, click here. Many designs are available.