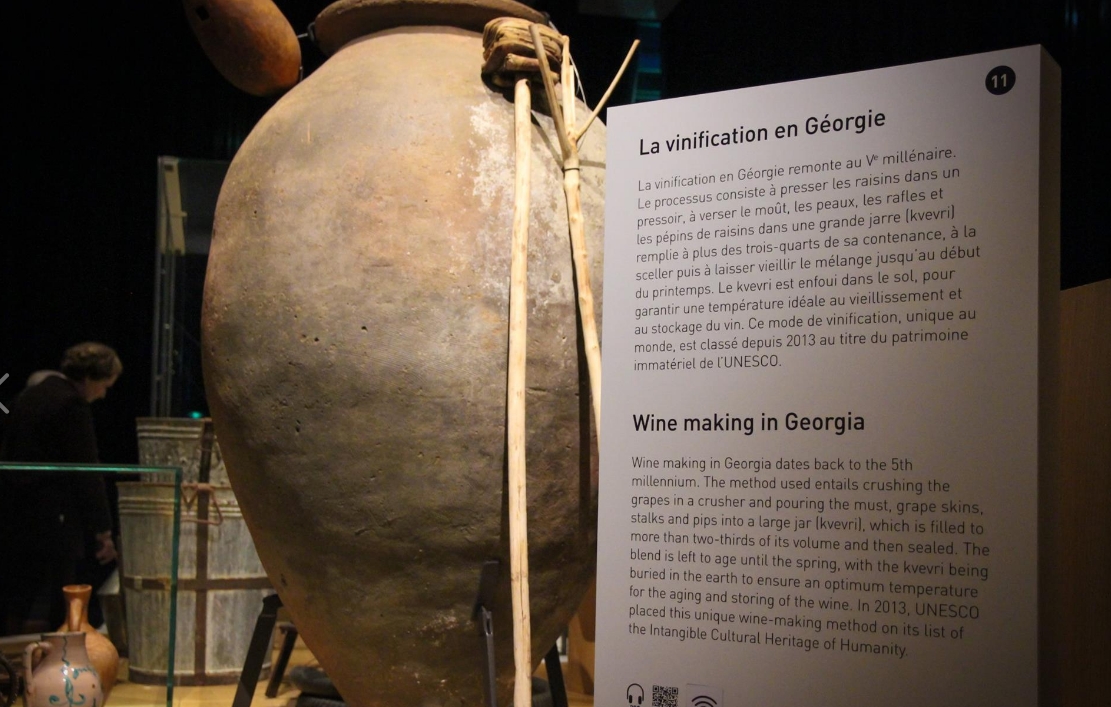 27.02.2016. A special area promoting all things about Georgian wine has opened in a national museum in France's south-eastern coastal city of Marseille.
Visitors to the Museum of European and Mediterranean Civilisations (MuCEM) can now see a number of traditional items used historically to make Georgian wine at the museum's permanent new Georgian corner.
The museum generates about 20,000 daily visitors and boasts a permanent collection charting the historical and cultural cross-fertilisation of grapes in the Mediterranean basin.
The Georgian corner, which currently featured Georgia's wine-making history and traditions, was officially opened yesterday by Georgian and French officials.
At the opening Vice Mayor of Marseille said it was important to represent Georgia in the museum together with the Mediterranean basin culture icons as "the country is an important part of this civilisation".
Georgia's Minister of Agriculture Otar Danelia said it was very important for Georgia to raise awareness of its culture, history and traditions in Europe as the country moved towards integrating with the European Union space.
The opening of the Georgian wine corner in the museum was possible thanks to cooperation between the national museums of Georgia and Marseille.
The Museum of European and Mediterranean Civilisations in Marseille was interested in showing Georgian wine culture as it was "one of the oldest centres of wine-making".
Last year France was one of the top European countries to import Georgian wine. The National Statistics Office of Georgia (Geostat) said Georgia exported 37,956 bottles of wine to France, which was 190 percent more than in 2014.
Source
To add this Search Box to your website, click here. Many designs are available.