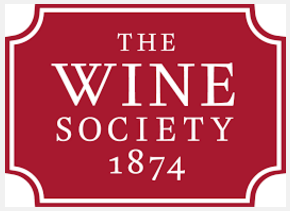 29.02.2016 (Hvino News). Georgia's Schuchmann Wines became the first Georgian wine brand to be sold through Britain's Wine Society, which is the world's oldest wine club, founded in 1874.
According to Schuchmann's executive director Ekaterine Javakhia, they signed an agreement on the shipment of Schuchmann's wines on 2 February. She said Georgian Wine Association invited the society's purchasing director to several vineyards in 2015, and Schuchmann's wines were selected.
The Wine Society was established at the Royal Albert Hall in London on 4 August 1874. It was created and still operates as a co-operative with each member owning one share. After more than 130 years The Society continues to be owned solely by its members (one share each) and trades only with them. The focus, as defined in 1874, continues to be "to make available to members the highest possible quality of wines and services at the best possible prices".
Wine Society displays a profile for Schuchmann Wines, which reads:
Burkhard Schuchmann founded this winery at Telavi in the heart of Kakheti, Georgia's premier wine region in 2008, with the aim of specialising in top-quality wines from local grape varieties with the help of experienced winemaker Giorgi Dakishvili. He currently owns 60 hectares of vineyards the oldest planted in 1986. As chairman of German Railways, Schuchmann was able to invest 7 million euros in the project which includes the up-to-date winery, hotel and restaurant, all happily placed near the vineyards close to the Caucasus mountains. They produce two separate ranges of wines: Those fermented in stainless steel under the Schuchmann label and those fermented in qvevri (large clay amphoras buried in the earth) and aged in oak under the Vinoterra label. Wine has been made in this part of Georgia for 8,000 years, and the local varieties have proved that they work very well here, when cultivated for quality rather than volume. Schuchmann Wines, founded in 2008 as a joint Georgian-German endeavor. It specializes in wines made with traditional local and European methods using indigenous Georgian grape varieties. The company's flagship wines are cultivated in specific micro-zones in eastern Georgia.
To add this Search Box to your website, click here. Many designs are available.