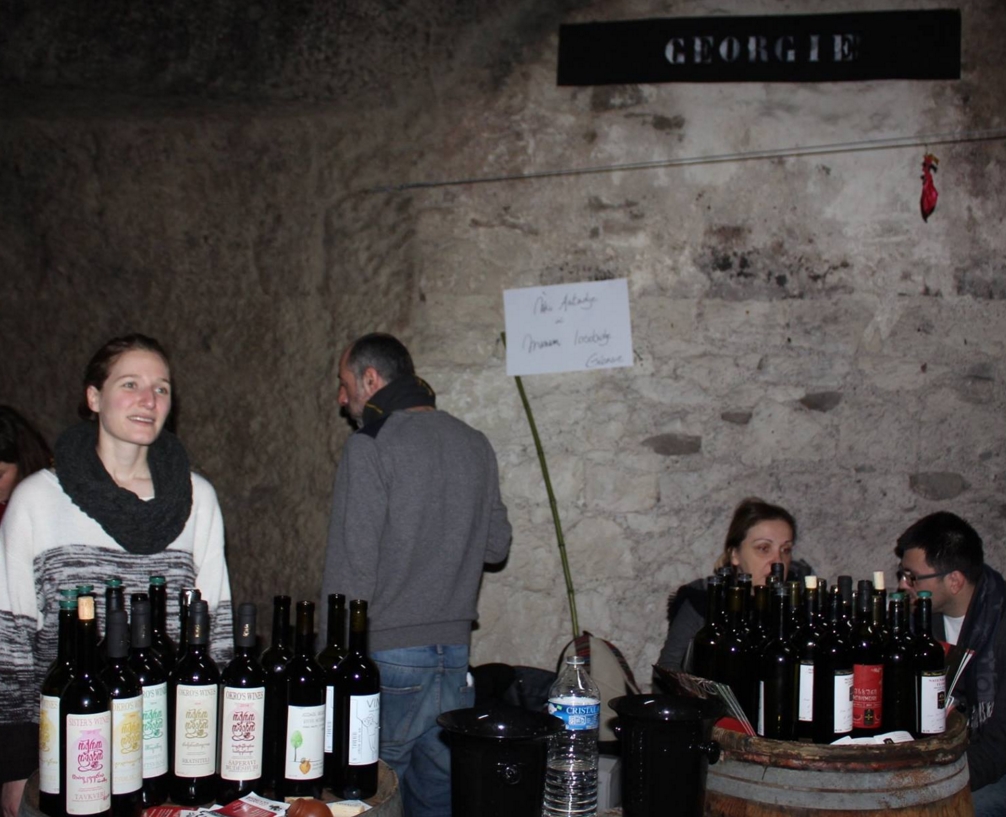 06.02.2016 (Hvino News) Thanks to recent Georgian wine-tasting events in five cities of France, the connoisseurs of organic wines from Paris, Orleans, Blois, Angers, Saumur had a chance to sample traditional
qvevri
wines.
The wines represented in France were produced by Iago's Wine, Pheasant's Tears, Ramaz Nikoladze, Okro's Wines, Niki Antadze, Natenadze Wine Cellar and Mariam Iosebidze. In Saumur Georgian wine was presented at the natural wine exhibition La Dive Boutteille. La Dive Bouteille is considered the world's largest annual natural wine exposition. In Angers, Georgian wines were presented in Les Penitentes fair.
Georgia's Ambassador to France Ekaterine Siradze-Delaunay said such events helped raise awareness of Georgian wine and gain a following among French consumers: "Presenting Georgian wine in France means worldwide recognition. Representatives of lots of countries visit France to taste wine, it is important for us to attend all of these events and promote our wine. We already see positive consequences, when more an more French people say that Georgia is a homeland of wine."
Head of the Georgian National Wine Agency Giorgi Samanishvili said
qvevri
wine was a "business card" of Georgia at international wine exhibitions. "By showcasing
qvevri
wine at French exhibitions, it is becoming more popular in the international market. The Georgian National Wine Agency will support Georgian wine making companies to take part in similar exhibitions and popularise Georgian wines to the international community and professionals," said Samanishvili.
Georgia's main export product to France was wine, said the Georgian National Wine Agency. In 2015 Georgia exported 38,000 bottles of wine to France, which was 190 percent more than in 2014.
To add this Search Box to your website, click here. Many designs are available.