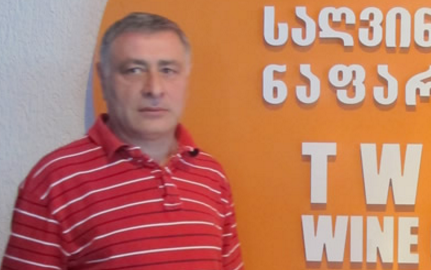 03.01.2016. What is the opinion of Georgian winemakers on the 2015 results? The year was quite problematic, they said. Besides Russian and Ukrainian markets, problems arose in Belarus and Kazakhstan, too. The ongoing political and economic developments in these countries have already made negative effect on exports of Georgian products and revenues of winemaking companies.
Gia Gamtkitsulashvili, one of the founders of Twins Wine House, evaluated the year of 2016 in an interview: "Our company has been operating in the Georgian wine market for 15 years. We were the first who moved pitcher wine to bottles in 2005 and we prepared 5000 bottles of Kakhetian wine from the Napareuli micro zone grapes. Since then our company has expanded the business.The current year was especially important for our company, because we penetrated new wine markets, namely, China and the USA. Moreover, the company exports wines to seven countries such as Japan, China, Russia, Germany, Great Britain, the USA and Lithuania," Gia Gamtkitsulashvili added.
"This year we have processed such grape varieties as Qisi, Khikhvi, Cabernet, Kakhetian Green. In 2016 we will introduce these wines to the Georgian market. We will also export our wines to Latvia, Estonia, Ukraine and Poland in 2016. We will also introduce new wines with new labels such as Qisi, Khikhvi, Kakhetian Green, Cabernet, Alazani Valley White, Alazani Valley Red", Gamtkitsulashvili said.
Source
To add this Search Box to your website, click here. Many designs are available.