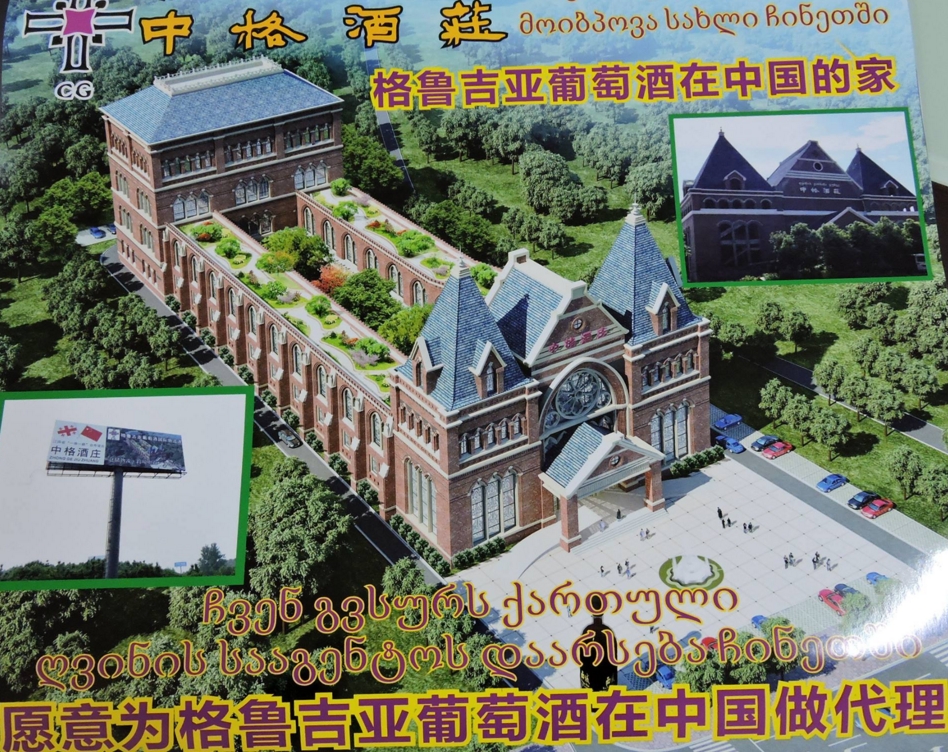 19.01.2016. Georgia continues promoting its wine and winemaking culture in China with the opening a new Georgian wine centre. Georgia's Agriculture Ministry announced the wine centre will be opened in February this year in China's province of Jiangxi where about 30 million people live.
A Georgian wine centre will cover 4,000 sq.m. territory where will be placed wine-testing and exhibition halls, museum, and Georgian restaurant.
This was not the first Georgian wine cetnre in China. In July 2015 Georgia opened a promotional centre and winemaking house in China's capital Beijing. At the same time a Georgian wine house was
opened
in China's Zhagang province, where 30 varieties of dry, semi-dry and semi-sweet wines were represented.
Later in August
three Georgian wine centers
opened in China's Xinjiang province to increase popularity of Georgian wine and raise awareness of the country among Chinese consumers.
Meanwhile, Georgian wine was showcased at different wine-testing events, wine exhibitions or wine competitions during last year in China's different provinces.
All these activities aimed to promote Georgian culture and winemaking and contribute Georgia's efforts to export its products to "strategic" markets.
In general last year Georgia worked hard to diversify its wine import markets, and this was evident in the latest data published by Georgia's National Wine Agency. Export of Georgian wine had increased to "strategically important markets" like China, Eastern European countries and Canada, said Georgia's National Wine Agency.
Georgian wine export to China increased by 122 percent in 2015 compared to 2014.
In total, Georgia exported 2,672,154 bottles of wine to China last year, said the Agency.
With these figures China took the fourth place among the five countries that imported the most Georgian wine in 2015.
Source
To add this Search Box to your website, click here. Many designs are available.