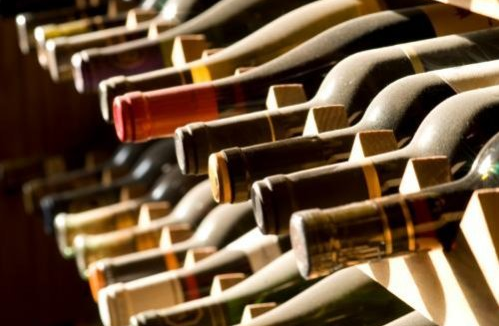 25.07.2015. Representatives of wineries believe that the current year will be very difficult for winegrowers.
As stated by CEO of Schuchmann Wines Nutsa Abramishvili, due to lower sales, wine companies have large stocks of unsold wine.
"In addition, all companies have their own vineyards, respectively, this year the demand for grapes will be significantly lower than last year when there was a real boom. The price of grapes was very high, and in recent years has reached a maximum due to the opening of the Russian market. On the one hand, it is certainly good, since wine-growing regions have received tens of millions. But on the other hand, the price of the product has risen , the cost has increased that is very bad for the competitiveness of Georgian wine. So we have both positive and negative result, "- she said.
A similar opinion is shared by the founder of Telavi Wine Cellar Zurab Ramazashvili. According to him, his company this year is not going to buy grapes from farmers in large numbers.
"A situation with export remains unfavorable, although in recent months a dramatic deterioration has not been observed. Export of our company in this year decreased by 30%. In order to balance the situation we are entering new markets, such as South Korea and Mongolia.
This is a new market with little tradition of wine consumption. It is very difficult to predict whether the Asian markets will be able to replace Russia and Ukraine. However, some hope we have, "- Zurab Ramazashvili explains.
Nutsa Abramishvili recognizes serious problems with the export in the first half of 2015 due to the crisis in Russia and Ukriane.
"However, these factors do not have a big impact on sales of our products, as we have always been focused on the diversification of markets. Of course, exports to Russia declined, many Russian partners importing Georgian wine faces a problem with the payment for already delivered products. Although, it did not affect us, since we work with prepayment. As for Ukraine, our sales there were down, but not dramatically - by about 10-15%. But we balance these losses by other markets - for example, our representative in Europe maximizes our presence in Eastern Europe. We are also actively working in the United States, China, and other CIS countries, "- she notes.
According to her, it is a long-term process, as Georgian wine has to compete with international brands, which have long been known to all.
"We are talking about brands that are known around the world for centuries. Wines from Italy, France, Spain, Australia enjoy a very high degree of recognition among consumers. Therefore, the state must be involved in the process, which together with the private sector should actively work on advertising Georgian wine on new markets. When using the right marketing technologies, we can operate successfully in other, much more stable markets, "- she says.
During the first half of 2015 the volume of export of Georgian wine has fallen by 49% compared to the same period last year, the Georgian National Agency of Wine reports.
About 13.2 million bottles of Georgian wine (0.75 liters) worth more than $ 39.4 million were exported to 33 countries in six months.
In January-June 2015 a decrease is observed only in comparison with the same period of year 2014 (22 779 153 bottles) when boom was recorded in terms of the export due to a peak of wine exports to the Russian market. Decline in exports was due to political and economic developments in Russia and Ukraine, which resulted in exports decline to Russia by 63%, while to Ukraine – by 60%, "- the National Wine Agency states.
At the same time, exports increased in strategically important markets such as China - by 23%, Japan - 21%, Canada - 159%, Latvia - 20%, Estonia - 16%, USA - 61%, Hong Kong - 230% UK - 33% and others.
Despite this, Russia which accounts for 6 555 183 bottles of wine is still the main export market. It is followed by Kazakhstan (2 275 722 bottles), Ukraine (1 257 918 bottles), Poland (796 076 bottles) and China (759 969 bottles).
To add this Search Box to your website, click here. Many designs are available.