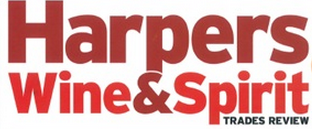 17.07.2015. (Hvino News).
Harpers Wine & Spirit
- the Britain's leading publication on wine and spirits trade - today published the article on Georgian wine. Article entitled "The quality and diversity of Georgia" is authored by Tim Atkin, Master of Wine.
Mr. Atkin chaired the jury of the recent international wine competition during Winexpo fair in Tbilisi (read more here:
Results of 7th International Wine Competition in Tbilisi announced
).
Mr. Atkin opens his article with question: "How many countries have you visited where the man who stamps your passport smiles and gives you a bottle of wine?".
"Wine is part of Georgia's DNA...Wine is the national drink, consumed with gusto in a series of toasts and salutations at official meals, but also in countless bars and restaurants. Tbilisi is a wine city that's every bit as vibrant as Bordeaux, Mendoza, Logroño or Florence. In terms of plantings, Georgia is not what it once was, however. At their peak, the country's vineyards covered 160,000 ha, compared with 45,000 ha today", - the article reads.


Writing about
qvevri
, the author points out that Georgia has been adopted by the natural wine movement because of the skin-contact wines it makes in buried clay jars. "These are certainly fascinating – and are part of a tradition that dates back thousands of years – but they are a small percentage of what the country produces. I couldn't find an official figure during my visit, but somewhere between one and three per cent was the consensus among the Georgian winemakers I spoke to. Part of the reason they are not more widely used is economics. Qvevri, lined with beeswax and handmade by craftsmen, are expensive to make and to maintain. And yet they are increasing in popularity, and not only in Georgia", - Mr. Atkin writes.
The article finishes with a question, too: "Do these wines have a future outside Georgia? I'd like to think that they do. They are reasonably priced, they offer aromas and flavours that you won't find anywhere else in the world..."
Tim Atkin MW is a UK wine journalist with an international following. Tim is the winner of many awards, including the Glenfiddich Wine Writer Award in 1988, 1990, 1993, 2004 and 2006 and the Wine Guild of the United Kingdom's Wine Columnist of the Year in 1991, 1992, 1994 and 1996.
To add this Search Box to your website, click here. Many designs are available.