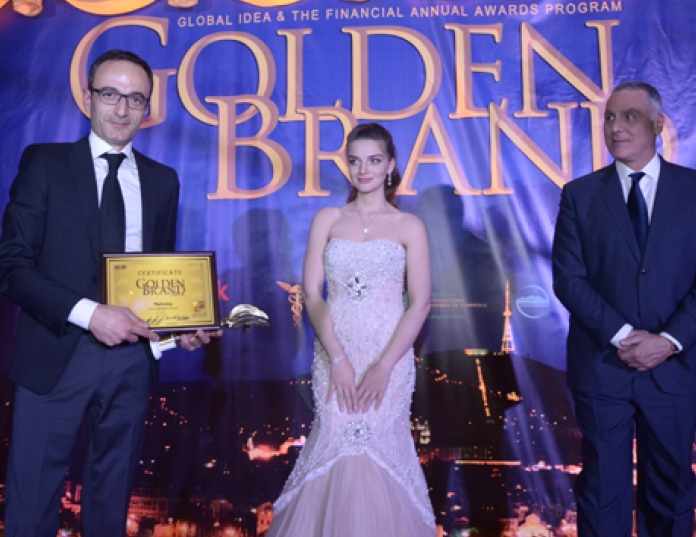 03.07.2015. Tbilvino, the leading Georgian winemaker, exported 5 million bottles in 2014. This year the company expects a 5 to 10% decrease due to the Russian and Ukrainian crisis. Contrary to the majority of other winemakers however, Tbilvino will easily compensate for the loss of the Russian and Ukrainian countries, with the rest of its 28 markets. Not to rely on risky markets is the main principle of Tbilvino, and one which the industry is still failing to meet.
Tbilvino expects to sell more than 4.5 million bottles in 2015. The company forecasts growth on each of the 30 markets in which it is present, excluding Russia and Ukraine. Significant growth is predicted in the Baltic States, Poland and China.
"Total wine export in the first quarter of 2015 is significant steps behind the same period of the prior year. The results of Tbilvino are much better considering the overall situation of the industry. However, if we compare January-May of 2014 to the same period of the current year, we will see a reduction in export. The Ukraine crisis and economic condition in Russia has contributed to this reduction," Giorgi Margvelashvili, President at JSC Tbilvino, told Georgian newspaper
The Financial
.
Tbilvino expects to have a 5 to 10% reduction in export in 2015, in comparison with 2014. "Maintaining the predicted figure will be quite a successful result for us. The whole industry is lagging behind by 55% this year," Margvelashvili said.
Tbilvino is the largest exporter of Georgian wine. From 1999 Tbilvino has consistently had growth from year to year. The year 2006, when the Russian Federation imposed an embargo on Georgian products, was the only exception. It took the company just a year and a half to recover from that though. Whereas in 2005 export of Tbilvino amounted to 1,300,000 bottles, the figure was almost twice as less following the Russian embargo. 50% of its export was made up by the Russian market at the time. Last year the company's sales amounted to 5,000,000 bottles.
"The 2006 Russian embargo was a good lesson for us, teaching us that we should not be highly dependent on an unstable market. The second lesson that 2014 harvest taught us is that besides the demand for wine, boosting cost of grapes to a measure which makes your wine uncompetitive, is wrong," said Margvelashvili.
In 2014, Tbilvino signed a USD 2 million loan agreement with the International Finance Corporation (IFC). With this new investment Tbilvino has entered the primary field of the winemaking production cycle - vineyard development and grape growing. "It will increase the company's capital, strengthen our self-sufficiency, and grow the brand image, which is crucial for attracting customers and penetrating new markets," said Margvelashvili.
Q. How is the company planning to compensate for the loss of the share of the Russian and Ukrainian markets?
A. From the very beginning we were not dependent on the Russian and Ukrainian markets on the same scale as the rest of the industry was. The Russian market made up about 25% of our export portfolio. As for Ukraine, it made up 5%. Their total share was around 30%. By comparison, the dependence of the whole industry on these two markets exceeded 70%. We have always been devoted to the strategy of not depending on the Russian market, due to the political and economic risks that characterize this market. Accordingly we managed to easily avoid the current problems caused by this country. The remaining 28 countries help us balance the loss that we are seeing in Russia and Ukraine now.
Q. What contributed to the dropping demand for Georgian wine from Russia?
A. From December 2014 Russians became quite sensitive towards prices as well, due to the dramatic devaluation of the Russian Rouble, therefore consumer solvency has declined. In addition, another issue was the increase in cost of Georgian wines. Last year we had a boom in demand for Georgian wine from Russia. Accordingly, during harvest red grapes were traded with inappropriately high prices. The cost per kilo of Saperavi grape reached its historic maximum. So, the prime-cost of wine was boosted. None of our partners appreciated it. From the second part of December 2014, export to Russia equalled zero, even though it was a period when sales should have been reaching their record maximum. The Russian side were demanding a decrease in prices. Currently the cost of Georgian wine in Russia is much cheaper than it was during the whole of 2014. So, currently wine exporters are facing quite a difficult challenge. The profit margin has been significantly reduced, especially considering the high cost of raw materials. Even with a reduced margin their sales volume is quite small. The overall situation is quite difficult. However, I think that it will have a kind of refreshing effect on the industry. In the past we have not learned from our mistakes. We did not manage to learn from the first mistake. Hopefully this second mistake will be a useful lesson for us.
Q. What is your projection of 2015 for the Georgian wine industry?
A. We have a 2015 vintage ahead. Many companies will meet it with a surplus amount. Accordingly, the demand will be low. Actually we predicted this even without the Russian economic crisis. Unfortunately viticulturists do not realize it. In addition, the Government has no lever to control prices and to prevent the situation that happened last year from happening again. Every company has started thinking of cultivating vineyards so as not to depend on viticulturists.
Considering all of these aspects, the current year will be full of challenges for winemakers. If the export reduction will be between 5-10% between 2014 and 2015, that will prove to be quite a good achievement for us.
Q. In general prices are based on the rules of demand and supply. Maybe it was a realistic cost?
A. Under open market conditions, prices are indeed regulated by the rules of demand and supply. However, they are not always based on transparent processes. When middle-men get involved, the situation becomes controlled, and manipulation and speculation begins. It goes beyond the rules of an open market economy. We faced unhealthy deals. There should not be a middle-man between a viticulturist and the producer company that is purchasing the grapes.
Q. Is making the same mistakes several times due to having the wrong management?
A. I would not say that there is a problem with management. The philosophy and strategy chosen by management plays a key issue in this case. The ability to learn from one's own mistakes, make predictions, focus on less risky markets, are the key issues for management. We all realized that the Russian market was hugely profitable and attractive. It is always very difficult to reject a client who offers advance payment and just asks one to provide wine. Fast and big profit is always characterized with high risks. Accordingly, it is important to regulate it. It is better not to have a jump in growth in just a year, but instead to have a slower, yet constant and stable increase.
Q. Various international institutions, including IMF, appreciated the devaluation of the Georgian Lari, arguing that it would maintain the competitiveness of Georgian products on export markets. What's your take of the subject?
A. The GEL's devaluation might have a positive impact on exporting companies in the short-term. The worst thing that we are witnessing regarding the GEL is its instability. Stability of the exchange rate and its predictability is more important for us. We are an exporter and it is natural that with the foreign currency in which we have our main income, we can purchase more of the national currency. However, any reasonable exporter realizes that devaluation contributes to the poverty of one's country. We are part of a country which is getting poorer on a daily basis in line with devaluation. I do not think that there could be anybody who would appreciate that. All the factors that regulate the national currency are linked to the income of our people. Accordingly, I do not agree with the idea that the GEL's devaluation is good for exporters. In addition, the processes are being witnessed by our partners abroad as well. So, for example, our Russian partners have demanded a decline in cost arguing that the foreign currency capacity has grown in our country. And they demanded a decline in prices on the level of the exchange rate which we had during the agreement. It is quite a strong argument. Accordingly, for me it is important for the Lari to be stable, predictable and strong. If the Lari returns to the measure which was fixed at the end of 2014, no exporters will be disappointed.
Q. How is Tbilvino positioned on foreign countries' HoReCa sectors?
A. HoReCa is one of the most difficult and segments to enter and one with the highest budget segment. At the same time it is less profitable, due to its low turnover, in comparison with off-trade segment. Being present in HoReCa is more for image and prestige rather than profit. So, when a company is focused on image, it capitalizes in HoReCa. Producers most frequently produce one line for HoReCa and the rest for off-trade. In Georgia we are quite successfully presented in restaurants. As for foreign countries, our main focus is off-trade spots. Nevertheless in almost every country where we are presented you can find restaurants offering Tbilvino wines.
Q. How long after your wine is bottled do you recommend drinking it?
A. The age of the wine depends on several things, such as the grape variety, vineyard location and winemaking method that was used. Some of them are more recommended to consume when young, mostly white varieties. Others, especially red wine, like Saperavi, need to wait till they mature. Tbilvino has a Special Reserve line which we keep for around 5, 10 or 12 months in French oak barrels before we bottle them. They continue to improve with age for 5-7 years, or sometimes longer. Wines from our general lines are sold from vintage to vintage.
We have recently introduced two new wines, which can be enjoyed straight away after bottling and also have excellent ageing potential: Qvevris Rkatsiteli and Qvevris Saperavi. These wines are produced according to Kakhetian traditional method and are becoming more and more popular among wine lovers.
Q. On which markets are your premium class wines in highest demand?
A. Our high class wines are in quite high demand in Georgia. Fortunately Georgians have started appreciating bottled wines, which is improving. Tourists visiting Georgia are also a good target of premium wine. The demand is quite high in China. When we meet with our Chinese partners, often their first question is: "Which is the most expensive wine that you offer?"
Q. What are the outstanding features of Georgian wine?
A. Georgian wine is unique. Georgian grapes give it an exceptional aroma and taste. It has a strong and memorable taste and combines well with a variety of dishes. The specific type of grape and its region is the main determining factor for foreign customers when choosing wine. Georgian wine is a good discovery for those who are searching for something different. I have never met a wine lover who has tasted Georgian wine and then not returned to it. Tbilvino is the largest exporter of Georgian wine. This shows that Tbilvino is the favourite Georgian wine of foreigners.
Source
To add this Search Box to your website, click here. Many designs are available.