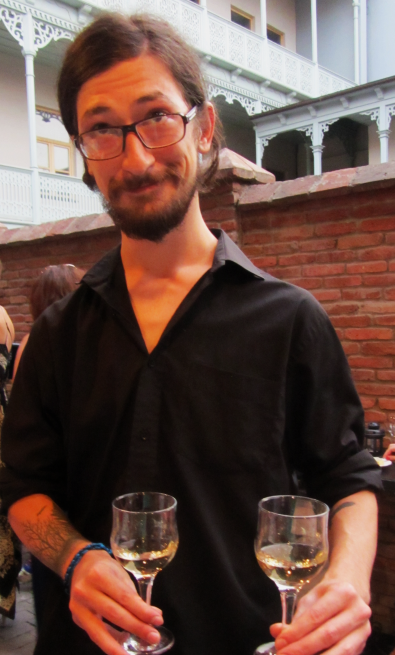 26.07.2015. (Hvino News). "Tsangala's" is the name of a new wine bar and shop opened yesterday in Tbilisi. The bar/shop is located in the heart of old Tbilisi, close from the famous Rezo Gabriadze Theater with its quirky clock tower and artistic atmosphere. As the owner Otar Tabatadze explained, that the name Tsangala comes from Georgian traditional song "Tsangala da Gogona". The shop was inaugurated with an elegant reception accompanied by live jazz.
The shop has a professional wine expert on board and is targeted not only at general public but at wine connoisseurs as well. The bar/shop offers a broad selection of Georgian wines from leading winemakers, including selected
qvevri
wines.
Sommellier Gaga Maisauradze (on photo) explained to
Hvino News
the advantages of wine bars like Tsangala's: the wines are stored professionally and taken good care of, wines are served by glass and may be tasted prior to purchase, clients receive professional advise on wine-food pairing. Regarding pricing, the wines at wine bars are not necessarily more expensive than at ordinary shops, and may be even cheaper. "So there is no reason at all to shop for wines at supermarkets", - concludes the sommelier.
Otar - the shop's owner - is also a wine business professional. As he noted, the next step will be production of his own wine. This will not take too long, as his vine is already planted.
To add this Search Box to your website, click here. Many designs are available.