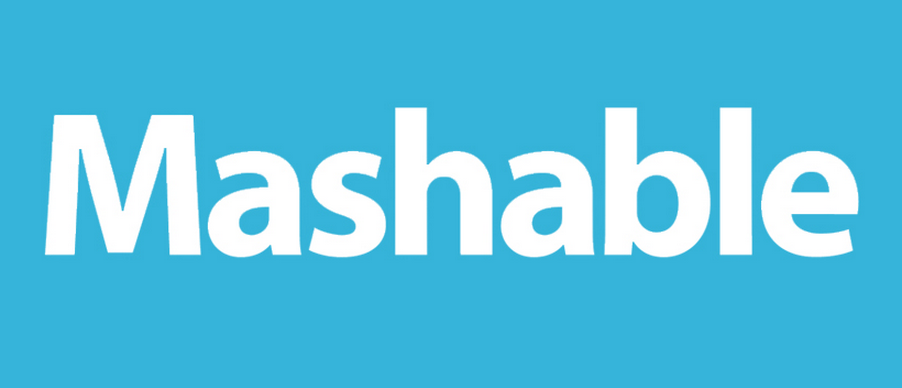 by Susan Shain
02.07.2015. When you arrive at the airport in Tbilisi, the capital of the Republic of Georgia, the passport control agent hands you a bottle of wine to welcome you.
I've traveled to many countries, and have never once received a gift upon arrival — especially none so delicious or storied as Georgian wine.
I took it as a sign I would enjoy traveling in Georgia. And I was right.
The Republic of Georgia, formerly part of the Soviet Union, straddles the divide between Europe and Asia and has a population of almost 4 million. Its borders are created by the Caucasus Mountains and Russia to the north, the Black Sea to the west, Armenia and Turkey to the south, and Azerbaijan to the east.
For a country roughly the size of West Virginia, Georgia is home to an astonishing number of indigenous grapes Georgia is home to an astonishing number of indigenous grapes, with more than 500. (To put that into perspective, there are only 2,000 grape varieties in the whole world.)
So it's fitting that Georgia lays claim to being the birthplace of wine: There's evidence vinification has been occurring in the region for over 8,000 years.
Perhaps even more impressive than Georgia's millennia of winemaking experience is the fact that many wineries still produce wine in the traditional Georgian way. These "natural wines" are growing in popularity internationally, with Georgia at the forefront of the movement.
The traditional Georgian method of winemaking involves fermenting all the contents of the grape — seeds and stems included — in a beeswax-lined clay pot, called a "qveri," buried underground. A minimal amount of sulfur dioxide is added as an antioxidant to preserve the wine.
The only other ingredient in Georgian wine is patience.
At Schuchmann Wines, which produces the most
qvevri
wine in the country, white wine spends six months fermenting in the qvevri and then two years aging in the bottle. Red wine spends 20 days in the qveri, one year in a used oak barrel, and then three years in the bottle.
In total, Schuchmann produces 1.5 million bottles of wine every year, with 80% exported to other countries — mostly Western Europe and Russia.
"We sell everything we produce, and every year we sell more," explained Lika Lazariashvili, the junior assistant manager at Schuchmann.
Lazariashvili, 24, is from Kisiskhevi, the small village where the winery is located. For her neighbors and her, wine is part of the region's cultural fabric — with the majority of them making their own wine at home in the traditional way.
"I'm trying to not become an alcoholic," she joked with me. "I limit myself to one glass each night!" (After spending almost two weeks sampling Georgia's abundant and affordable wine, I understood her struggle.)
Though Georgian wine is starting to gain international recognition, many people still have never tried Georgian food.
And for locals, the food is just as important as the wine. On my first evening in Tbilisi, the country's charming capital city, my Georgian friend Vata Mataradze explained to me, "We like to do two things in Georgia: drink and eat."
I assured Vata I'd be in the country for 12 days, which should give me ample time to try everything. "Twelve days will not be enough!" he exclaimed.
Georgian cuisine is hearty and flavorful, featuring local ingredients like salty cheese, lamb, beef, trout, tomato, cucumber, eggplant, walnut and pomegranate. Spices abound, with some of the most popular being coriander, blue fenugreek, marigold, bay leaf, garlic and parsley. The omnipresent Georgian bread is fresh and chewy, an excellent accompaniment to any meal.
The list of must-try Georgian dishes is long. For me, highlights included
khachapuri
, a bread bowl filled with cheese and topped with an egg;
khinkali
, doughy parcels filled with meat or cheese;
lobio
, red beans mixed with spices and served in a small clay pot; and
churchkela
, a string of candy made from nuts coated in dried grape juice.
Despite Vata's concerns, I feel pretty good about the variety of cuisine I was able to try. As for the foods I didn't get to? I guess I'll just have to go back.
If your mouth is watering, you better start looking at tickets: The time to visit Georgia is now.
"In spite of economical and political changes in our country, tourism has been growing," said Vaso Zetgenidze of Envoy Hostel and Tours in Tbilisi. "This is due to our history, culture, national cuisine, wine, folk dances, and landscape — as there is everything (mountain, seaside, desert) in a relatively small geographic area."
Though the number of tourists may be increasing, the prices have yet to catch up, especially when it comes to food and wine.
For proof, just look to Culinarium, one of the finest restaurants in Tbilisi. Its head chef is Tekuna Gachechiladze, who attended culinary school in New York and worked in several restaurants abroad before returning to her native country.
"I'm trying to modernize Georgian cuisine," she told me one evening, between supervising her sous-chefs and visiting tables. "The names of my dishes are not Georgian — but the spices are Georgian and the taste is Georgian."
When taking in Culinarium's trendy aesthetic, open kitchen, and modern farm-to-table cuisine, you'd think you were in Brooklyn or Portland — until you got the bill. For three courses and wine, you might spend a total of 75 Georgian Lari (about $33 in the U.S.).
And even that is pricey by Georgian standards. At the locally-loved Machakhela-Samikitno, which has several locations in Tbilisi, you can easily eat and drink your fill of Georgian goodness for 20 Lari ($9).
As for wine, small shops abound, where you can walk in and try a variety of wines before purchasing a bottle, either to take home or consume at an outdoor table. (Or both.)
Cory Greenberg, the American co-founder of Tbilisi's Dive Bar, says you should expect to pay 20 Lari ($9) for a perfectly decent bottle, or 40 Lari ($18) for something really nice. At his establishment, a laid-back expat favorite, a glass of wine will only set you back 3 Lari ($1.34), which is similar to prices you'll see throughout the city.
If you want to go straight to the source, head to the Kakheti region, just a few hours east of Tbilisi. This area, which produces three-quarters of Georgia's wine, is the heart of the country's growing wine tourism industry.
Here, you can learn how qvevri wine is made — as well as sample the tasty end result.
Ancient wine and hearty food at an affordable price? We're in. If you love to eat and drink, Georgia should be the next destination on your bucket list — or should we call it your qvevri list?
To add this Search Box to your website, click here. Many designs are available.