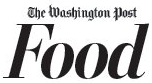 06.03.2015 (Hvino News). A recent article published in
The Washington Post
is covering Georgian food and wine in some detail. The article by Whitney Pipkin is entitled "Georgian cuisine the next big thing?".
Writing about the wine, the author notes: "The wine from Georgia looked the shade of brandy but tasted nothing like it, with tongue-smacking tannins, dried apricot and golden raisins overwhelming any anticipated sweetness".
"Soon, I hope, there will be a Georgian restaurant here," said Tsereteli, 52, a professor of international studies at Johns Hopkins and American universities and owner of the Georgian Wine House, an import business. "I have a sense that it's coming."
Manhattan embraced its first dedicated Georgian eatery in 2013, and two more opened to rave reviews there last year. Tsereteli and others mention that frequently, as if to say, "It's only a matter of time." If the success here of Georgian wines — and, more recently, of a pizza-like food called
khachapuri
— is any indication, Georgian cuisine is primed to be Washington's next international discovery. If it is, Tsereteli could say he played a role, both as an importer who first brought Georgian wines to the city in 2005 and as a member of a little supper club that's sharing Georgian cuisine with a side of culture.
The article in
WP
further notes that Georgia's 8,000-year tradition of fermenting wine in clay pots called
qvevri
is thought to be the oldest continuously used method, but Americans are just discovering its fruits (including white wines left orange by fermenting with skins and stems). In January,
Forbes
listed Georgia's offerings among nine wines and spirits to start drinking in 2015.
After the introductory part, The Washington Post article explores traditional Georgian cuisine in some detail and posts recipes and mouth-watering photos of the following dishes: Georgian Garlic Chicken (Chkmeruli), Ajaran Khachapuri, Fried Eggplant Rolls With Walnut-Garlic Filling, Georgian Spinach Dip With Walnuts and Cilantro, Georgian Sweet Grape Puddings.
The full text and recipes can be found
here
.
© Hvino News
To add this Search Box to your website, click here. Many designs are available.