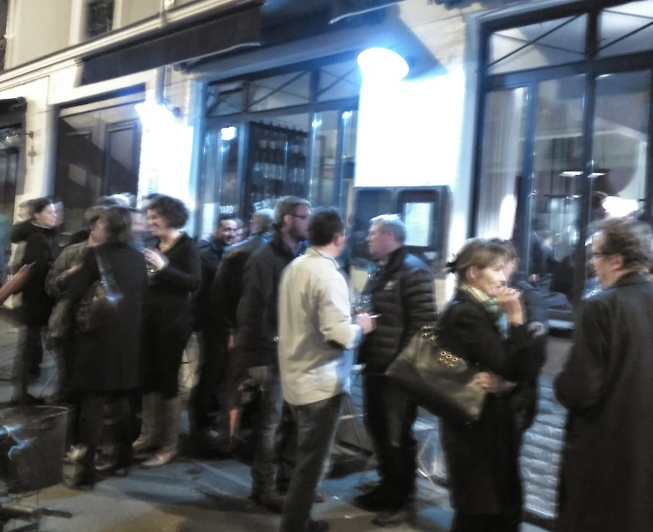 13.03.2015 (Hvino News)
French natural winemaker Thierry Puzelat organized two tastings in the capital of France in early March. The shop La Cave hosted the public tasting on March 8-9. On March 9 the restaurant Chateaubriand held a reception for sommeliers, owners of restaurants and wine bloggers. Both places are located Avenue Parmentier in the 11 district.
Georgia was represented by two companies – Pheasant's Tears and GoldWine (OkroGvino). GoldWine is taking part at La Cave and Chateaubriand wine tastings for the second time. The company presented Rkatsiteli and Mtsvane oldened in
qvevri
in 2010 and 2013, Budeshuri Saperavi (2013), and its first natural sparkling wines – Rkatsiteli and Mtsvane.
© Hvino News
To add this Search Box to your website, click here. Many designs are available.