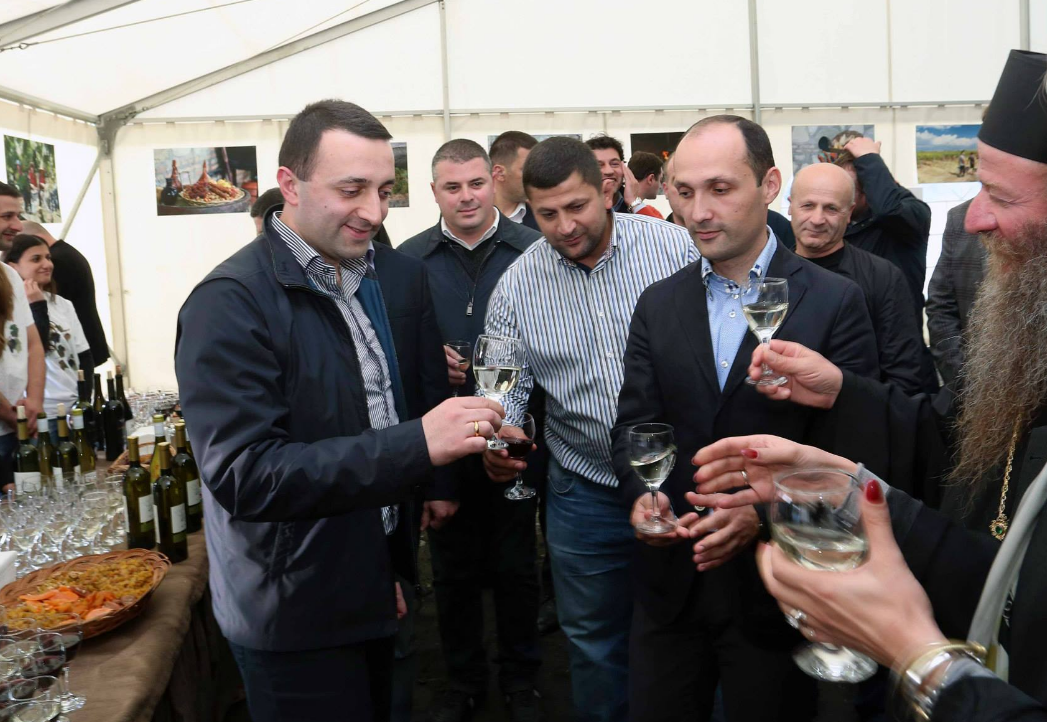 04.10.2014. Georgian wine will be honoured throughout the country today as the nation celebrates Georgian Wine Day.
This year is the first year Georgia's traditional drink will have its own day after Prime Minister Irakli Garibashvili proposed the idea in February at the presentation of the Wine Culture Research Project at Georgia's National Museum.
From this year and looking ahead, Georgian Wine Day will be celebrated annually on October 4.
Garibashvili said Georgian wine had an international reputation and people around the world were impressed with the high quality and unique taste of Georgian wine.
"Georgian wine, made in special wine vats, astonishes the world and it is becoming more and more popular. It is not accidental that the Georgian wine [
qvevri
] was granted the status of cultural monument by UNESCO," he said.
Today, various events dedicated to Georgian Wine Day will be held in Kakheti, in eastern Georgia, which is the leading production area of national wine.
The festivities will be held at the Alaverdi Monastery Complex, where wine is also created. PM Garibashvili will go to Kakheti and visit Khareba winery and participate in a traditional grape harvest.
Georgia is one of the oldest wine regions in the world. The fertile valleys of the South Caucasus, which Georgia straddles, are believed by many archaeologists to be the source of the world's first cultivated grapevines and Neolithic wine production over 8,000 years ago.
The traditional Georgian style of winemaking using
qvevri
clay jars was listed on the UNESCO Intangible Cultural Heritage lists.
Georgia ranked second in grape production in the former Soviet Union behind Moldova, and Georgian wines have always been the most highly prized and sought after in the Soviet space.
Source
To add this Search Box to your website, click here. Many designs are available.