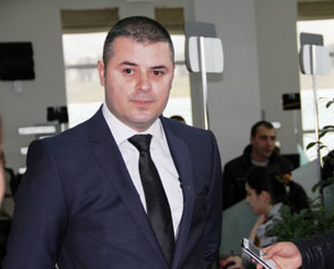 22.09.2014. Wine companies talk about a hike in the price of grapes and note that the price is so high this year that they cannot buy a large volume of grapes.
Whether or not the government plans to subsidize the grapes next year? Georgian radio
Сommersant
asked this question to the Minister of Agriculture Otar Danelia.
- How is the process of harvesting carried out, whether the rise in prices is observed in the market and why?
Saperavi
delivery is almost completed,
rkatsiteli
grapes are being delivered for a few days. Vintage is underway without hindrances, I do not want to talk about the price, but I would say that the record price is fixed this year, especially for
saperavi
. The minimum price starts from GEL 1.
-

As for the damaged grapes, last year they were purchased by the state owned companies "Gruzvinprom" and "Acura". What will be the share of these companies if they buy the damaged grapes this year?
The state will purchase grapes damaged by hail this year again. We assume that the state's share will not be too large.
- What will be the price of Khvanchkara this year and if price control is carried out ?
We've tightened control and, therefore, the grape harvest will be strictly controlled in Racha. Together with the Ministry of Internal Affairs, the Ministry of Agriculture carries out maximum control. According to preliminary data, the demand for Khvanchkara is big. I cannot say in advance, but the price is likely not to be less than last year.
- What harvest does the Ministry expect this year? There was talk that the harvest will be relatively small.
Last year about 92 thousand tons of grapes were delivered, this year we expect more than 100 thousand tons, in general, I cannot say that a decline was recorded. However, this is an operational data, and when the harvest is complete, we will be able to talk about the specific figures and statistics.
-With regard to subsidies, if the 2015 budget provides funds to subsidize the grapes?
We think that
saperavi
doesn't need subsidizing. We'll monitor the progress of the vintage, then we will decide what to do. The subsidy amounts will be minimum reduced, but we'll take this decision only on the basis of statistics. Subsidies serve to stabilize the sector, so we want to inject in such a doze that it will be able to exist independently. If we see some risks, we'll insure them by subsidizing.