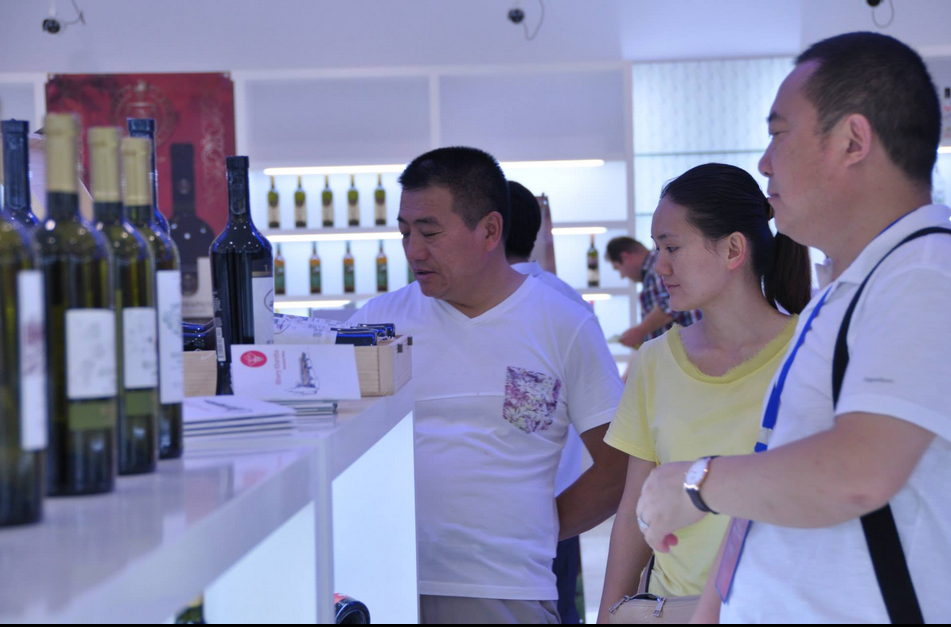 05.08.2014. Chinese wine enthusiasts had a chance to taste Georgian wine at one of China's leading wine exhibitions.
More than a dozen Georgina wine companies showcased their local creations at the 2014 Beijing (Yanqing) International Wine Exposition, held in the capital of China from July 29 to 31.
Among the 16 wine companies on display were well-known Georgian wine makers Teliani Valley, Kindzmarauli Corporation, Winery Khareba, Shumi and Qimerioni.
The exhibition allowed participants the opportunity to meet potential business partners among China's top wine importers. Exhibitors were also taken on a guided tour of some wine retail outlets and givent he chance to showcase their products at every outing.
Event organisers said the expo aimed to promote wine culture and consumption trend, introduce domestic and foreign top grade wines, facilitate cultural exchange among different regions and boost the development of the local and international wine industry.
"Presentation of Georgian wines at the Beijing International Wine Expo was a unique opportunity to increase awareness and establish a positive image in the Chinese market", Georgia's National Wine Agency chairman Levan Davitashvili said.
"Here Georgian wine presented itself in equal conditions with well-known winemaker countries such as France, Italy, and Spain. This is a real important step toward increasing the popularity of Georgian wine in South-East Asia".
At the end of the exhibition, Master of Wine Debra Meiburg led a tasting seminar of Georgian wine (read more
here
). Meiburg, a long-time Hong Kong resident and award-winning author and speaker, is ranked seventh in the drink business' list of the 'Most Powerful Women in Wine'.
Source
To add this Search Box to your website, click here. Many designs are available.