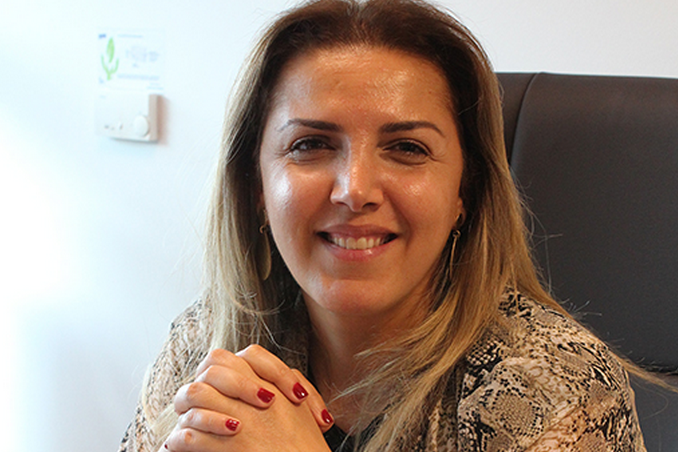 11.08.2014 (Hvino News). Turkish operator ATU Duty Free has upgraded its duty free shops at Georgia's Tbilisi and Batumi international airports. ATU's decision to upgrade its airport duty free offer in Georgia comes at a time when international business and leisure passenger numbers are growing at airports across the country.
ATU Duty Free opened its Wines of Georgia store in Tbilisi Airport in 2011. The shop offers a wide selection of famous Georgian wines, which passengers buy both for personal consumption as well as gifts for business associates. ATU entered Georgia's airport duty free market in 2006 when the company won concessions to operate two shops in Tbilisi International Airport and one outlet in Batumi International Airport.
"Opening the wines of Georgia store has been very successful both in financial and sustainability terms to preserve and promote Georgian wine culture," said ATU Duty Free Deputy General Manager, Pinar Sener-Harput. "It is enjoyed by passengers using Tbilisi Airport."
"We operate two shops in Tbilisi Airport. One is a mixed category shop and the other sells traditional wines of Georgia," Sener-Harput explained. In an interview to
TRBusiness
, she said: "Our mixed category shop has been renovated in an international style. Perfume, confectionery and tobacco are the main selling categories in the shop. We also redesigned our Wines of Georgia store. There are almost 400 grape varieties in Georgia and we sell many wines. We asked our architect to use local interior design taste in preparing the wine shop design.
"The store offers a selection of the best Georgian wines produced by 12 companies. In our 275 square m shop, which is designed to reflect traditional Georgian architecture, passengers are given the opportunity to taste and purchase an exquisite collection of Georgian wines."
In addition to upgrading its Tbilisi Airport outlets, ATU also recently completed renovating its mixed category shop at Batumi Airport, where a modern international design theme has been used for the renovated shop interior. ATU now operates a third duty free shop at Kutaisi International Airport in Georgia.
Apart from the Tbilisi and Batumi airport shops, the company also operates a downtown diplomatic store in Tbilisi, the Georgian capital. Recently, in January 2014, ATU was awarded the duty free concession for a third Georgian airport at Kutaisi International Airport, where the company operates a mixed category shop.
ATU Duty Free is a joint venture between TAV Airports Holding and Unifree, in which Gebr Heinemann is the main shareholder and principal supplier. In addition to being the sole duty free concessionaire at Georgia's Tbilisi, Batumi and Kutaisi airports, ATU Duty Free is the sole duty free operator at Turkey's Istanbul Attaturk International Airport, Ankara Esenboga International Airport, Izmir Airport and Alanya/Gazipasa Airport. The company also operates airport duty free shops in Tunisia, Latvia and Macedonia.
© Hvino News
|
■
DRINK GEORGIAN!
To add this Search Box to your website, click here. Many designs are available.