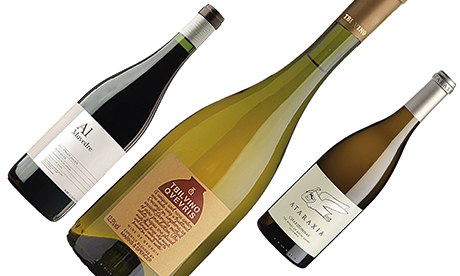 by David Williams
03.11.2013. Three of the best: tempt your taste buds with trio of unusual wines.
Tbilvino Qvevris, Kakheti, Georgia 2011 (£8.99, Marks and Spencer): Another bold piece of buying from the adventurous wine department at dear old Marks & Sparks, this is quite unlike anything else on their (or any other supermarket's) shelves. It's not just the fact that it comes from Georgia – a country with a long (arguably the world's longest) winemaking history and a high hipster approval rating in the sommelier community, but which rarely features on the high street. It's the way it makes use of
qvevri
, the traditional, buried, amphora-style clay vessels, to ferment some of the native rkatsiteli, bringing honeyed spice and herbs and a slightly chewy texture to this dry white. It's an excellent introduction to the style, although for the full, intense experience, you should check out the selection of 100%-qvevri wines from the likes of Iago Bitarishvali and Pheasant's Tears at Les Caves de Pyrene.
Source
(excerpt)