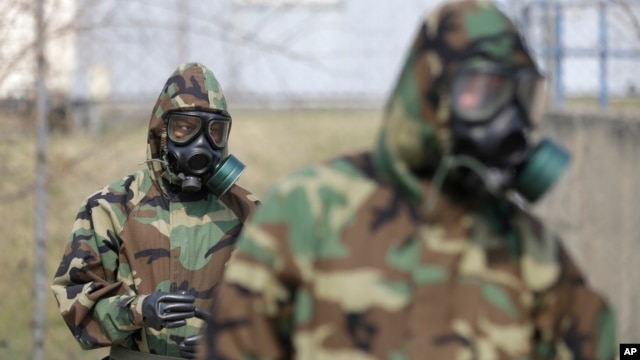 22.07.2013 (Hvino News). Russia's chief sanitary inspector, Gennady Onishchenko, has accused the U.S. of producing biological weapons in Georgia and said they posed a threat to Russia.
A U.S. Navy laboratory located on the premises of a former Soviet military base on the outskirts of Tbilisi is engaged in activities that violate the 1975 Biological Weapons Convention, threaten Russia and will harm economic cooperation, Onishchenko told Russian news agency
Interfax
.
The laboratory could threaten the health of Russians through imported wine, vegetables and fruits, said Mr. Onishchenko. He said Russia might need to respond by limiting imports of Georgian wine.
"The day is approaching when Russia will receive a million liters of wine from Georgia. But the factor of presence on Georgian territory of a military laboratory of the U.S. Navy will have a sharply limiting effect"- said Onishchenko. According to him, "with the broadening of contacts and shipments of Georgian wines and agriculture products into Russia, our alarm over presence on the Georgian territory of the powerful laboratory of the U.S. Navy, which is out of the Georgian authorities' control, will be more and more increasing", as the food is the most efficient way of intake of harmful substances.
"Russia sees this as a direct violation of the Biological Weapons Convention. And it's a powerful offensive potential, "- said Mr. Onishchenko.
Amiran Gamkrelidze, head of the Georgia National Center for Disease Control and Public Health, a joint U.S.-Georgian organization, called Onishchenko's accusations "absurd," adding that after Onishchenko's statement the Russian experts visited the laboratory and "remained pleased" with its work.
© Hvino News